BACK IN THE DAY PRESENTS:-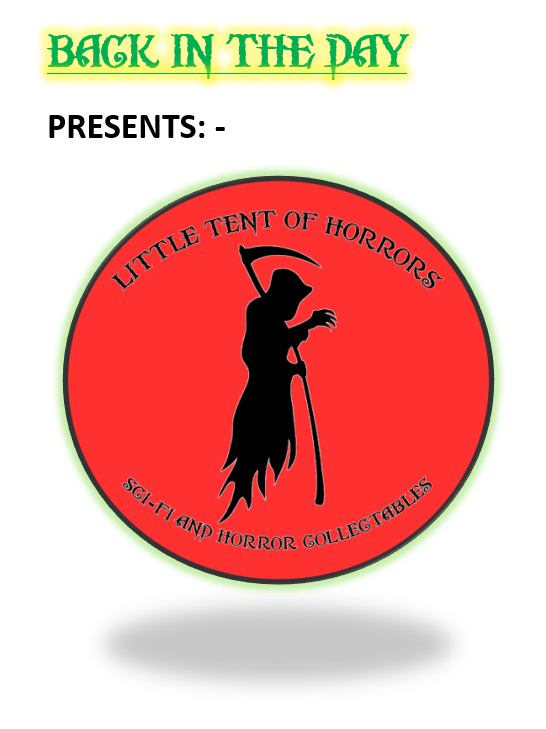 Sept 2023 . we have created a new branch of back in the day . This will be little tent of horrors . A sci fi and Horror collectables dept. This is the brainchild of our Daughter:- Shannon McDaid and whilst still under our umbrella @BITD she will be managing and running the stall and attending several new and seperate events ..
Items are currently available to buy at our FB page albums section and on her own ebay page.
contact shannon:
littletentof [email protected]